Shop News
New Season, New Rubber - New Grips Now in Stock!
---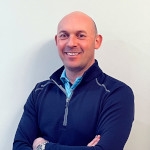 Pre-season is a great time to get some fresh rubber on our clubs in readiness for the new season ahead and with a delivery of grips detailed below arriving into the Shop this week, now's the time to take action.
Golf Pride MCC Plus 4's in Blue, Orange or Grey
Golf Pride New Decade Multi Compounds in Red or Black
Golf Pride Tour Velvet 360's in Black
Did you know that ideally, we should get our clubs re-gripped every 12 months? Responses from our recent Foremost survey with the subscribers to the newsletter found that a staggering 20% of those who kindly took part, have never had their clubs re-gripped!
Our grips are an essential part of our golf clubs, as at the end of the day they provide the means for us to hold our clubs securely in all weathers. All grips should be of the same style and size throughout the bag, to ensure every club feels the same and plays as desired - grips too thick or too thin can impact on clubface control and ultimately the shots we play, impacting our scores.

So if you have grips that are cracked, shiny, mismatched or even a few seasons old, consider having them upgraded.
Get in touch using the Contact Us button below for more details.