Shop News
Foremost & What It Means To You
---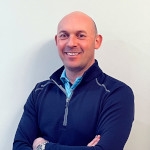 As you will all know, the Club joined forces with Foremost Golf when re-establishing the Professional Shop facility at the Castle.
With that, there's a whole host of benefits for everyone associated with the golf club, but in the case of the Professional Shop, there are a few specific ones for you to know about that relate to purely the retail arm of the operation as listed below.
MEMBERS' DISCOUNT PROMISE

As previously communicated to the membership by our Chair, Eunice Muir, we have implemented a members' discount promise on the majority of our items in store. This will be a fixed amount of 10% that will be applied to your purchase at the time of making payment, provided that a minimum of £20 is spent. This will also apply to club repairs carried out by me, which as with coaching, is a separate entity to the retail operation. Please note that there will be some caveats regarding the application of the discount on, applicable to certain items as listed below,
PowaKaddy & Motocaddy Trolleys and Accessories
Golf Balls irrespective of quantities
Hardware, i.e. Drivers, Fairways, Hybrids, Irons, Putters and Wedges (see our Price Match Promise below).
PRICE MATCH PROMISE
Our Price Match Promise provides you with the opportunity to purchase your golf clubs, bags, balls, clothing and accessories, safe in the knowledge that our prices cannot be beaten. We understand how important it is for you to get the product you want at a price you can trust and what better way to do so than with your own Club Professional, where you'll have the security of a first-class, personal after-sales service if anything goes wrong with your product(s).
If you find a qualifying like-for-like product from any authorised retail stockist based in the UK we will use the Foremost Price Check Service to price match, subject to our terms & conditions below.
Terms & Conditions

We Price Match against any authorised stockist/golf retailer within the United Kingdom.
Prices must be publicly available to price match.
The competitor's product must be an identical/like-for-like match.
The item matched must be available for sale and in stock.
We do not price match from Marketplace websites such as Amazon or eBay, factory outlets, home shopping networks, clearance sites or goods that are being liquidated by another retailer.
We do not price match against second-hand goods.
We do not price match when the price comes with conditions, i.e. membership.
Competitors delivery cost will be taken into account when price matching.
We reserve the right to decline any price match.
Applicable at the Ranfurly Castle Professional Shop on all Hardware, i.e. Drivers, Fairways, Hybrids, Putters and Wedges.
The Price Match Promise cannot be used in conjunction with the Members 10% Discount.
OUR ONLINE STORE
With our partnership with Foremost, we gain our very own online store https://www.ranfurlycastleproshop.co.uk which will showcase all of our stock for you to browse in the comfort of your home both on a desktop/laptop or mobile device.
For any item that you'd like to order you can simply use either the Contact the Team or Order via Click & Collect buttons on the relevant item page.
SINGLES SERVICE

As a member of Foremost Golf, we have the use of their amazing "Singles Service" facility, which provides us with access to products from over 50 Foremost Approved Suppliers, so even if you're looking for a specific product that we don't have in stock, even if we don't have an account with a manufacturer of that specific product, the Singles Service provides us with the opportunity to obtain those items for you. Simply email me at professional@ranfurlycastlegolfclub.co.uk with the details of your request.
FOREMOST'S E-COMMERCE STORE
Foremost's E-Commerce Store http://www.foremostgolf.com/?pro=Stuart-Smith-PGA-Head-Professional-4060 enables you to shop from a huge range of golf clubs, equipment, bags and balls etc. You can buy the latest trends and styles in golf clothing and shop from the industries major golf brands such as Titleist, TaylorMade, FootJoy and many more.
If you opt to use this facility, I would suggest that you do so almost as a last option after firstly checking in-store, secondly checking our own online store and thirdly by contacting the Professional Shop regarding the Singles Service. If you opt to use the Foremost E-Commerce Store then please ensure that you request your order to be delivered to the Professional Shop as this benefits the club with a kick-back in the form of a commission.

There is an amazing opportunity for us all to collectively do something special with the facility we now have at the club and remember by shopping local at the Professional Shop, that you're supporting your own club.