Lesson Update
Online Lesson Booking System - Now Live!
---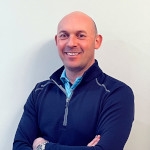 Stuart Smith
Head PGA Professional Ranfurly Castle Golf Club
To help facilitate the provision of an online means for the booking of golf lessons, I'm delighted to announce that my Online Lesson Booking System from Foremost is NOW LIVE! The system is very straightforward to use and will provide you with the option to view my availability for lessons and to schedule and pay for sessions from the convenience of your home on your desktop/laptop or mobile device.
The video link above provides a simple tutorial on how to use the system, with dates available to book from 1st April onwards.
To book a lesson please use the link here Book Now
Of course if you have any issues, then please don't hesitate to contact me at professional@ranfurlycastlegolfclub.co.uk or use the Contact Us button below.